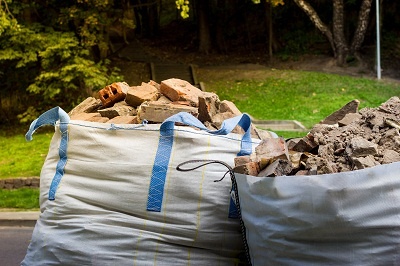 Waste disposal services in Clare, MI, can aid you in making sure that your waste is disposed of properly. However, many individuals and companies don't understand why it's important to make sure that the materials from your latest renovation project are safely disposed of. There are guidelines, rules, regulations, and even laws in place for how you should dispose of certain types of waste. The guidelines for each specific waste product are in accordance with federal and local laws. And it all is based on the specific hazards of that particular waste product and should always be followed and adhered to. Here are a few reasons you should be mindful of how you go about disposing of your renovation waste.
Renovation Waste Disposal and Law and Regulations
Many do not know that there are laws in place to protect the environment and the people within each community. The Environmental Protection Agency (EPA) oversees and enforces these regulations, and covers the areas of general environmental policy and health, as it pertains to the public. So, by improper renovation waste possibly posing a threat to human health or the environment, you should make yourself aware of the rules to abide by in your local area, or contact your local waste management service in Clare, MI, for assistance.
Renovation Waste Disposal and Environmental Hazards
Did you know that when hazardous wastes are not disposed of properly they can leak into the soil and water and possibly contaminate it? This is a major risk to human health and the environment. There are materials such as liners that you can use specifically within disposal containers to prevent this issue. Burning the wrong wastes can release poisonous fumes into the atmosphere. There are steps you can take to make sure that these fumes are properly contained and not endangering you or others. If you're in need of proper industrial waste containers or materials in Clare, MI, contact a local waste management service.
Renovation Waste Disposal and Human Health
Properly disposing of wastes can help keep down air pollution. This type of pollution in high densities can cause respiratory illnesses, other complications and diseases, or have other undesirable effects on the body. We have already mentioned how improperly disposed waste can seep out into the water supply, and the effects of this is people getting sick. A contaminated, non-usable water supply, could cripple a community until a resolution is found.
Renovation Waste Disposal and Personal Safety
Major injury, infection, contamination, illness and disease can occur from not properly removing waste from your project site. For example, leaving broken glass unattended to poses a major hazard to both people and animals in the environment. Not being careful to remove rusted metals can pose a great hazard for infection should someone accidentally cut themselves on the metal. Leaving plastic bags and other forms of plastic items around a worksite can be hazardous to both children and animals who can easily choke from such materials. As you plan out your next renovation project, look into waste management locations in Clare, MI, to ensure your waste in being exposed of in the most law abiding, environmentally safe, and cleanest way possible.