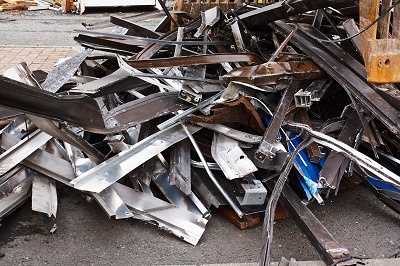 Environmentalists have been preaching the benefits of recycling for decades. Now, more than ever, people are starting to pay attention to these claims. In the past, only those involved in earth or environmental studies would be dedicated to the cause. Now, you'll see many different industries participating in recycling and taking the appropriate measures to take care of the earth. Even government officials and legislators promote these practices. One avenue that some will overlook is recycling scrap metal. There are tremendous environmental benefits to working with scrap metal removal services and avoiding these items ending up in landfills.
What Happens at the Landfill
When metal items end up at the local landfill, they don't just magically disappear. Throughout a process called leaching, metals are broken down into toxins and pollute the air, soil, or even the water systems. This can be detrimental to a community when massive amounts of metal end up in one landfill. By recycling these pieces of metal instead of throwing them out, you can create more space for items that are more appropriate for a landfill. You can also help keep your air, soil, and water clean in your area.
Why Using Recycled Metals Is Better
In order to make raw metal materials from scratch, they need to be mined from ores in the earth. After that, they're smelted into functioning supplies and goods. This process uses an immense amount of energy. Making new materials from recycled metal uses much less energy as parts of the metal making process are eliminated. Not only does it use less energy, but it reduces the amount of greenhouse gases that are emitted. Greenhouse gases have alarming effects on the environment, especially locally. To help control this pollution, be sure to call your local scrap metal removal services in Chase, MI, and start recycling! Find a reliable service in your area and share this information with friends and neighbors. Helping to make a difference starts in your community. Clean up the neighborhood and be an environmental agent in your town.