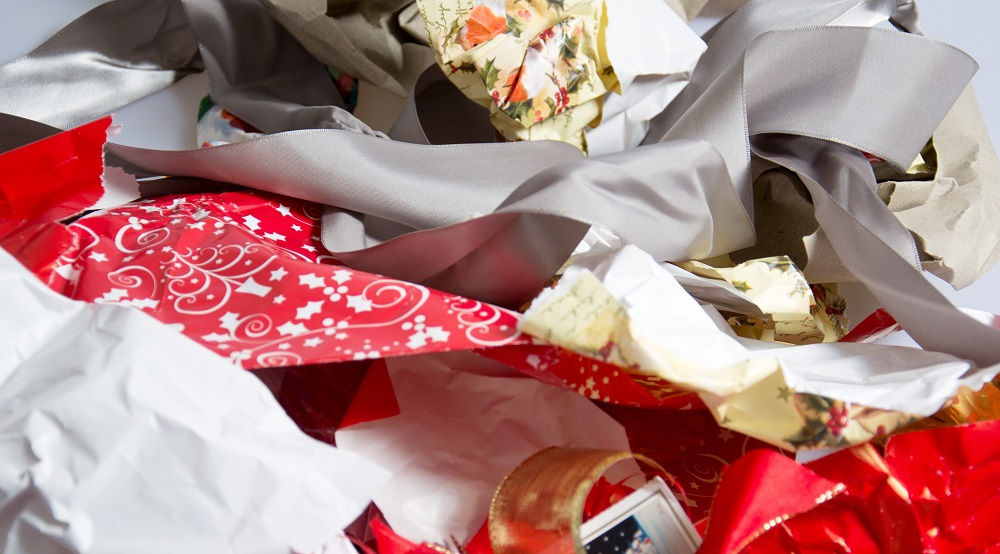 The amount of extra waste that is generated between the holidays of Thanksgiving and New Year's increases by an average of 25 percent. From wrapping paper to an excess of plastic shopping bags and shipping material, it's not difficult to understand where the extra waste comes from. By working with a waste removal company in Reed City, MI, you can identify areas of improvement and reduce the amount of waste your household produces. There are certain things you can do around this time of year to make sure you're not producing more waste than is necessary. Here are 5 habits to incorporate that won't take a lot of time or effort but will significantly reduce your waste contributions during the holiday season.
1. Take Advantage of Online Services
One way to reduce the amount of paper and other waste products that you're using is to take advantage of some of the online products and services. For instance, sending e-cards online rather than paper greeting cards could save a bundle. If you're sending out dozens of Christmas cards every year, consider some of the services that will send those electronically for you to your friends and family via email.
2. Use Reusable Shopping Bags
Between holiday feasts and the hours you'll spend finding the perfect gifts for everyone on your Christmas list, the potential is huge for paper and plastic shopping bag use. Instead, purchase some reusable shopping bags or better yet, look up tutorials online for how to make your own reusable bags on the cheap. Reusable bags, especially those made of washable fabric, are truly the gift that keeps on giving.
3. Unplug the Holiday Lights and Décor
When referring to waste, it's important to remember that not all waste is physical. There's such a thing as energy waste as well. Throughout the holiday season, it seems that lights are all the rage. This is understandable and walking around at night to see all the holiday lights on your neighbors' house is a beloved tradition of many. However, there's no reason to keep the lights on during the day. Instead, as soon as you go to bed, unplug the lights. As even having them plugged in, if they're not lit up, will use some level of power.
4. Give High Quality Gifts
As with any time of year, giving gifts is about quality over quantity. You may want to get your kids all of the toys on their wish list and to make it fit within the budget, you may opt for cheap, flimsy products that don't last. To prevent the gifts you're giving people from ending up in the neighborhood landfill creating more waste, look for products that are higher quality and sure to last longer.
5. Recycle Your Christmas Tree
You've probably heard the term "reduce, reuse, recycle," but probably didn't know that it could be applied to your Christmas tree. A simple search online can turn up many ways to reuse and recycle your Christmas tree while feeding the environment, such as a bird feeder. Another idea is to buy and use a potted tree and replanting it every year, helping to reduce waste there as well.
There are a number of waste disposal services in Reed City, MI, you can call when you need help reducing waste in your household during this festive season. For more information on these and other waste-reduction tips, call Fair Waste Services today.