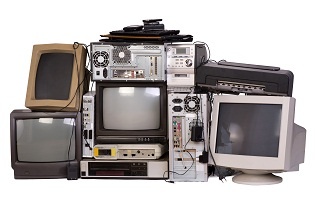 When you think of electronic waste or e-waste, you might think of the recycle bin on your desktop or getting rid of apps on your phone that you no longer use. However, these terms refer to actual waste of electronic products such as computers and mobile devices. That is a major problem worldwide. If you have electronic products that you need to get rid of, stop and think before you toss them in the garbage. Instead, call local waste disposal services in Greenville, MI, who can recycle your items properly. Here are some of the reasons you might want to think twice about tossing your electronic products.
Dangerous Components
When you finally get to the point where you feel okay throwing out your electronic devices that you're no longer using, you may not think anything of it being tossed in a landfill somewhere. However, your electronics may contain harmful substances such as lead, beryllium, and flame retardants. Some electronics may also have mercury or arsenic in them. These poisonous chemicals and elements have a major impact on the earth's atmosphere and can be very harmful to humans if not disposed of properly.
Caring for Other Humans
You may not be worried about breathing in these dangerous chemicals yourself. However, you should think and care about the waste removal services personnel who do handle these items. According to the Environmental Protection Agency, about 25 percent of the electronic waste in the United States is shipped out of the country. Much of this goes to developing countries with already struggling communities. Sometimes ending up where young kids could be sorting through them and handling these dangerous components.
Environmental Considerations
Electronic waste carries with it significant burdens on the environment. The aforementioned dangerous elements seep into the soil, which can affect the water supply. Burning electronic waste is a common practice, which will send poisonous chemicals into the air. Working with a trusted waste removal company in Greenville is better for the environment and for a wide host of other reasons. Before you throw out or burn your electronics, consider letting experienced professionals take care of the waste for you. The world will be better for it, and some recyclers will actually give you cash for them.